Kingdom Harvest Ministries
Family walking together, a

ligned with God!
​
​
Kingdom Harvest Ministries
Welcome You
sunday service Registration is now
available
【 敬拜隊見證】
我真的經歷敬拜帶來祝福!
從神裏找回自我價值
One church Sunday service Live
「好好活一生」系列 :
異象人生 Be Thou My Vision
Rev. Gloria Au Yeung

Elder Enoch Au Yeung
24 years is not a short time by any means to most people. Since their founding, Kingdom Harvest Ministries and Grace Church, with missions entrusted by the Lord and situated at Tuen Mun – a strategic place between Hong Kong and the Mainland, have been fulfilling unique tasks and brought about different kinds of breakthroughs, urban transformations and Kingdom revivals.
新一循環十月即將開始,歡迎大家赴神約會,
一家大小,把安息日黄昏分別出來,細心查考聖經妥拉(即摩西五經),
貫通明白新舊约整本聖經中源源不絕的亮光!
​
「.....使你知道,人活着不是單靠食物,乃是靠耶和華口裏所出的一切話。」
(申命記 8:3 )
​
日期:逢星期五 10月1日開始
時間:晚上七時( 晚上6:50等候神)
形式:ZOOM
會議 ID: 531 471 1842
密碼: 010010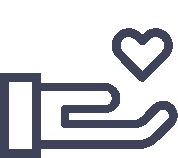 Whoever is kind to the poor lends to the Lord,
and he will reward them for what they have done